NBA
Joel Embiid Prides His Healthy Active Streak During MVP Caliber Season | SLAM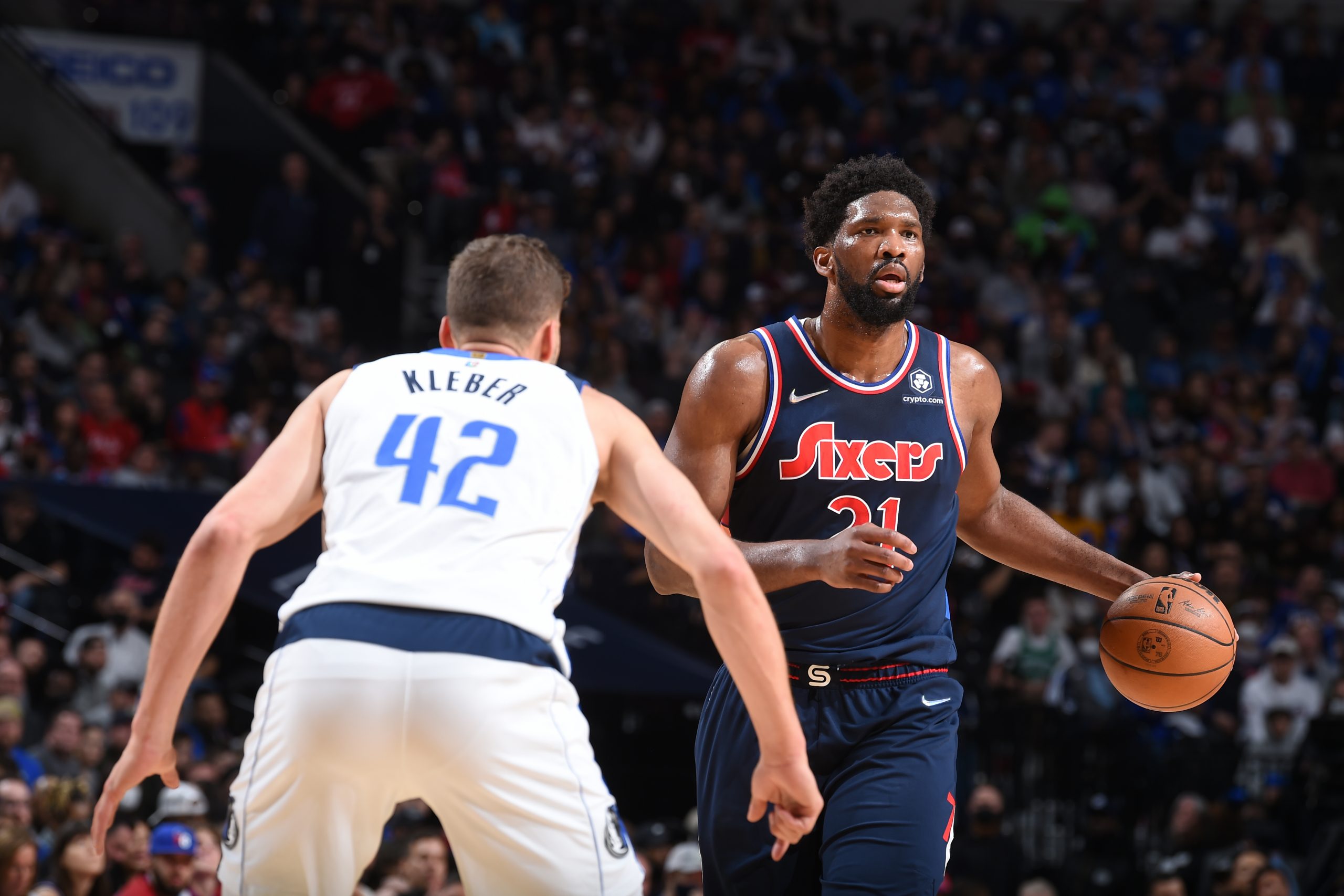 Joel Embiid is closing on some history during his MVP-worthy season. Currently, he is leading the NBA in scoring with 30.0 points per game. If Embiid keeps this pace, he will become the first center since Shaquille O'Neal did it in 2000. The 30 point average will make him the first big man to attain that average since Moses Malone did it in the 1981-82 season.
On Friday night, the points just kept coming as Embiid dropped 32 points (21 in the first half) to lead the Philadelphia 76ers to a 111-101 over the Dallas Mavericks. The former Kansas Jayhawk has topped the 30-point plateau 33 times in 57 games.
32 PTS | 8 REB | 4 AST

our EMVPIID is in peak form.

🎥 presented by @PALottery pic.twitter.com/Jyeo2wHA3d

— Philadelphia 76ers (@sixers) March 19, 2022
Embiid's talent has always been there, but it has been on display consistently for the first time in his career this season. Embiid now has been active for 19 straight games, which is the third-longest active stretch of his career. The Process is closing in on his 21-game active streak he hit earlier this season and his 26-game active streak during the 2018-19 campaign.
Since his colossal scoring performance after returning from the NBA's Health and Safety protocols, Joel has suited up in 48 of Philadelphia's last 50 games.
"I'm a competitive guy," Embiid said when speaking his motivation to stay healthy via ESPN. "I won't lie. I see everything, and that's been the knock on me, even though that was (primarily) in my first three years. I like the challenge, and I like proving people wrong. But the goal is to ultimately win a championship and be ready for the playoffs, and to be at my best. That overrules everything, and whatever is best for me to be 100% going into the playoffs, that's what I'm going to do."
Joel Embiid has the chance to add to this active game streak when the 76ers host the Raptors on Sunday.