Japan
Tokyo reports 22,740 new cases of coronavirus on Sunday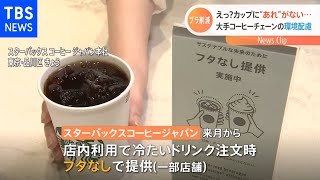 The Tokyo Metropolitan Government reported 22,740 new cases of the coronavirus on Sunday.

The daily tally for the capital is down 3,573 from a week ago, and marks the ninth straight day of week-on-week declines.
The seven-day average through Sunday was 25,629. That's 80.8 percent of the figure for the previous week.
Tokyo officials said there were 42 seriously ill patients on ventilators or ECMO heart-lung machines, down one from Saturday.
They also said on Sunday that 13 people from their 50s to 90s had died from the virus.
---
Nearly 370 mil disposable cups used by coffee chains in Japan in 2020
Japan Today – Aug 14
An estimated 369.65 million disposable cups were used to serve drinks by nine major coffee chains in Japan in 2020 alone, highlighting limited progress in promoting reusable cups and cutting waste, according to a recent survey by an environmental conservation group.
Tokio Marine to sell insurance policies through Amazon
Nikkei – Aug 13
Tokio Marine & Nichido Fire Insurance will sell insurance on Amazon Japan's website, starting Aug. 22, as it looks to take advantage the platform's massive digital sales channel to reach younger buyers, Nikkei has learned.
Japanese automakers could really hurt Japan's economy
BestInTESLA – Aug 13
Resistance to switch to EVS could really hurt Japan as a country. Japan has already lost some huge export industries to South Korea and China like semiconductors and home appliance but it looks like they could also lose the automotive industry because of the stubbornness of Toyota and other companies that are fighting against the transition to EVS.